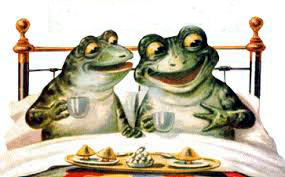 01452 730430 or 07855 808061 
---
If you would like to book a room with us here at Frogfurlong Hotel Bed and Breakfast, you can contact us in several ways.  Our telephone numbers are shown above and you can send us a message by filling out the form below or via email.

Our full contact details are:
Frogfurlong Cottage
Frogfurlong Lane
Down Hatherley
Gloucester GL2 9QE
More information about staying with us can be found on the Your Stay page, and details of the Courtyard Room and Garden Room can be found on the Our Rooms page.
If you fill out the form below to book a room, we will get back to you as soon as we can with full details of our vacancies.
---