Frogfurlong Cottage hotel is situated in a green-belt area within the triangle formed by Cheltenham, Gloucester and Tewkesbury.  The cottage itself is what remains of a collection of 18th century cottages. When they were first built, the main owner Thomas Pear rented them to his various brothers and sisters for a 'peppercorn rent'.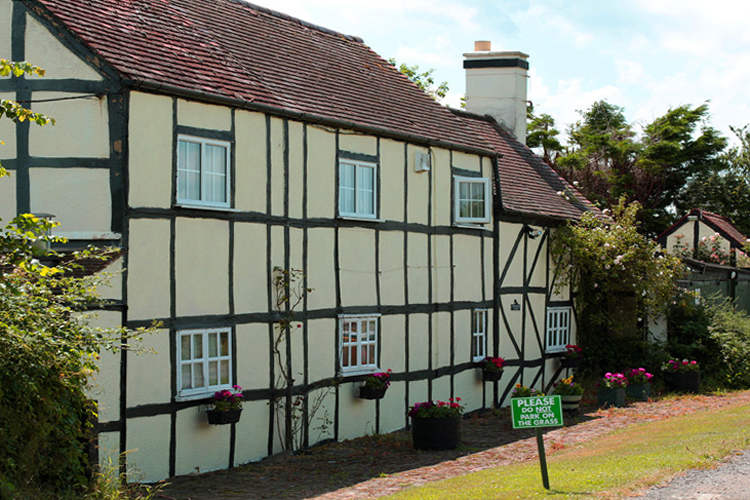 Rooms at Frogfurlong Cottage.
Many years ago the Courtyard Room housed the farm pigs and the pony and trap were kept in the Garden Room. In recent years three of the original five cottages have been knocked down. The remaining two have been extended and modernised into the house, pretty much as it is now. They are now extremely comfortable, peaceful and wholly self-contained cottages that look out over our lovely gardens.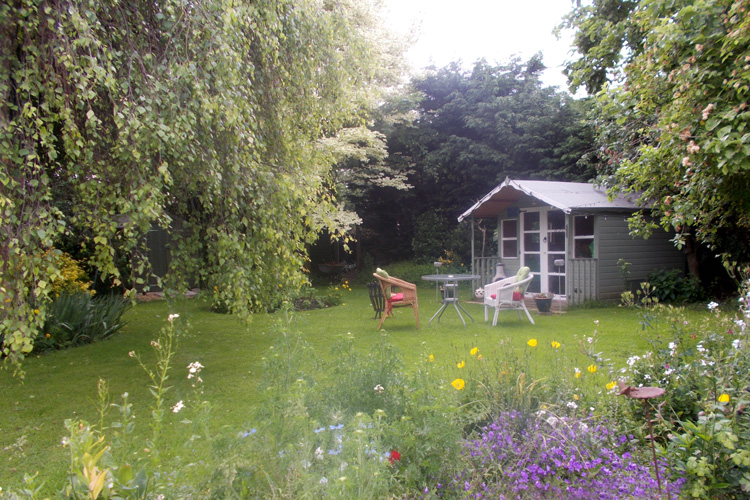 Frogfurlong Lane, Down Hatherley, Gloucester.
The cottage is set back from little Frogfurlong Lane and we are surrounded by fields on all sides.  As to the name, 'Frogfurlong' – no-one knows where this originated and there are no documents to explain its meaning.  However, the postman is constantly amused by our mail. We often receive letters addressed to "Frog Fell on Cottage" and "Frog Fellow Cottage" and people seem unable to resist putting pictures of frogs on their envelopes when writing to us.
The Down Hatherley link with the USA.
The village of Down Hatherley has a long history and in the Domesday Book of 1086 it was listed as Athelai.  One notable resident, the son of the rector, was Button Gwinnett.  Gwinnett was the second of the signatories (first signature on the left) on the United States Declaration of Independence.
We have another local link to the USA. John Stafford Smith who lived in Gloucester around 1780, composed a melody originally called "The Anacreontic Song". Then in 1814, Frances Scott Key wrote a poem which was later set to Smith's music.  Subsequently, in 1931 it was adopted as the national anthem of the United States. Of course it is now more famously known as The Star Spangled Banner.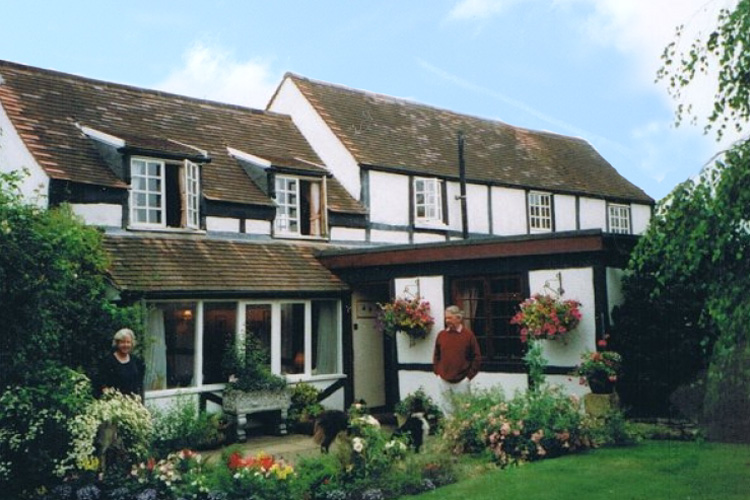 As you can see from the history of Frogfurlong Cottage, there is much to explore and enjoy in and around Down Hatherley and indeed throughout Gloucestershire. So we, along with our assortment of rescued dogs and cats, hope to welcome you soon to Frogfurlong Cottage.
Please don't hesitate to get in touch if you would like more information, you can call us on 01452 730430 or 07855 808061  or send a message via our Contact page.
Please note: third party links on our site are for your convenience and information only. We accept no liability for accuracy or content of the site or their services and any subsequent further links.
---